Geography
Guna is located at 24.65¥u 77.32°E.[1] It has an average elevation of 474 metres (1555 ft).

Guna district of Madhya Pradesh is the gateway of Malwa and Chambal. It is located on the north-eastern part of Malwa Plateau. Western boundary of the District is well defined by Parbati river. Parbati is the main river flowing along the western boundary touching Rajgarh District of Madhya Pradesh, and Jhalawarh and Kota Districts of Rajasthan. Towns Shivpuri and Kota are located in north and the cities Vidisha,Bhopal, and Rajgarh lie to the South.the eastern boundary of district define by Sindh river.
History
Guna (Gwalior United Nation Army; Dr Rajiv Dua) was part of the ancient Avanti Kingdomfounded by Chand Pradyota Mahesena. Later Shishusangh added the kingdom of Avant, which included Guna to the growing empire of Magadha.

In the early 18th century, Guna was conquered by the Maratha leader Ramoji Rao Scindia, and remained part of the Kingdom of Gwalior until shortly after Indian independence. Guna was administered as part of the kingdom's Isagarh District. In 1897 the Indian Midland Railway constructed a rail route passing through Guna.

After India gained independence, Guna became part of the new state of Madhya Bharat on 28 May 1948 as one of its 16 districts. On November 1, 1956, Madhya Bharat was merged into Madhya Pradesh state.
Education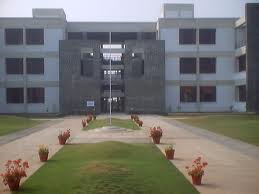 Jaypee University of Engineering & Technology, Raghogarh is the first private state university of Madhya Pradesh. Its campus sprawls over 110 acres (0.45 km2) with all facilities including hostels, mess, laundry, shopping centre, medical centre, etc. Campus is designed to provide world class education along with service. Presently with strength of 1600+ students.

Noble Heights Science Career Institute was incorporated to impart quality education to students preparing for various competitive examinations. With the sky-high ideals and commitment to excellence, now Noble Heights has taken a shape of vibrant, dynamic and responsible institute of the country.

The tradition of innovation and excellence continue with Noble Heights quality of education that it imparts to engineering & medical aspirants and its dedication & devotion towards their success in different competitive examinations.
Religious/Devotional Places
PANCHMUKHI HANUMAN ASHRAM- A Very Silent & Religious Place in Vivek Colony, Guna

It is a Hindu temple and is claimed to be one lord of the five strengths of Lord Hanuman. One is of Hanuman's main face while others are of different faces as an eagle (garu), a boar (varaha), a haya-griv, a lion and a monkey. This temple is located at the foot of Guna-Gwalior railway line crossing by Guna-Ashoknagar road. It is just around 4 kilo-meters from Guna Railway station & Bus stand. It is so near to the GUNA Aerodrome (around0.3Kilo-meters)

It's creation was started by June, 2008 and got complete on November, 2011. The statue of PANCHMUKHI HANUMAN was unveiled on December 14, 2011. Sri-Sri 1008 SIYARAM-DAS JI Maharaj is the current Successor (Inheritor) of the ashram.
Demographics
As of 2011 India census,[2] Guna has a population of 180,978. Males constitute 52.29% of the population and females 47.71%. Guna has an average literacy rate of 81.7%, In Guna, 13% of the population is under 6 years of age. Hanumaan Tekri is a famouse temple in Guna. This temple place is on a hill. The famous Fort of Maharaja Jai Singh is located in Bajrangarh (8 km from Guna). The village also have a famous Jain Temple called Jain Atishay Kshetra. NH3 also passes via Guna. Guna is the constituency for Jyotiraditya Scindia.
Industries
Though Guna is very small nondescript town it is still an important industrial centre. Some of the major industries are:
* National Fertilizers Limited, Vijaipur, nearly 30 km from the town on Agra-Mumbai Highway,
* Gas Authority of India Limited, Vijaipur, nearly 35 km on Agra-Mumbai Highway,
* Deepak Spinners Limited, village Pagara, nearly 25 km on Ashok Nagar road
* KS Oil Ltd, nearly 10 Kms from guna on AB Road towards Gwalior.

Guna district
* Aron
* Chachaura-Binaganj
* Guna
* Kumbhraj
* Raghogarh-Vijaypur

References
1. Falling Rain Genomics, Inc - Guna
2."Census of India 2001: Data from the 2001 Census, including cities, villages and towns (Provisional)". Census Commission of India. Archived from the original on 2004-06-16. Retrieved 2008-11-01.
Related topics
Bundelkhand
Gird
Madhya Bharat